News
Find out more about the actual and past events or milestones that have marked the history of oriented.net in the past few years.

Bandwidth upgrade
2022-12-21
oriented.net upgrades the network capacity of its datacentre, through a 10-fold increase in its global bandwidth.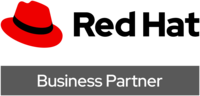 Red Hat partnership
2021-06-04
oriented.net establishes business partnership with Red Hat as solution provider.

Bandwidth upgrade
2020-03-27
oriented.net upgrades its network capacity, by multiplying by a factor of five the bandwidth provided by its main network carrier, Colt.

ONLYOFFICE partner
2020-01-23
oriented.net becomes official ONLYOFFICE partner and, combined with woelkli.com, provides fully-managed hosting services for the ONLYOFFICE Enterprise and Integration Editions.

PiHost is launched
2019-11-01
oriented.net launches PiHost.ch, which offers small-scale Linux dedicated servers based on Raspberry Pi hardware featuring ARM CPU.

Docker official partner
2019-10-03
oriented.net is a professional business partner of Docker, which ensures the technical skills to support our customers in any Docker-related project.

wölkli Mail is launched
2019-08-19
oriented.net launches wölkli Mail, a new secure and encrypted e-mail service that includes a free mail package for individuals.

Collabora Online partnership
2019-05-27
oriented.net is an official partner of Collabora Online, the complete browser-based office suite, for its wölkli Cloud Storage.

Atlas anchor sponsorship
2019-05-01
oriented.net contributes to the RIPE Atlas global and distributed Internet measurement platform, by hosting a sponsored Atlas anchor.

ISO/IEC 27001 certification
2019-01-07
oriented.net is certified ISO/IEC 27001 (information security management system) for the entire company, including its self-owned data centre.

OpenBSD native VM hosting
2018-12-24
oriented.net provides OpenBSD native Virtual Machine hosting, including support and consulting.

Nextcloud Preferred Providers
2018-11-05
oriented.net joins Nextcloud's programme of preferred cloud storage service providers.

ASN
2018-04-16
oriented.net operates its own multi-homed autonomous system (AS206484).
Lenovo authorised partner
2018-03-15
oriented.net is an authorized Data Center Partner of Lenovo.

Swiss Made Software
2017-11-28
oriented.net becomes a member of Swiss Made Software.

Zimbra partner
2016-10-10
oriented.net is an authorised Zimbra partner as Value Added Re-seller.

PiBS Information Technology
2016-08-01
oriented.net is a business partner for the study program Bachelor's degree with integrated practical training PiBS Information Technology at FFHS.

wölkli Cloud Storage
2014-05-19
oriented.net launches wölkli Cloud Storage: a secure cloud storage service hosted in Switzerland for particulars and businesses.

Debian infrastructure sponsor
2014-03-04
oriented.net becomes a permanent infrastructure sponsor for the Debian Conference.